Meet Your Pearland and Memorial Orthodontist
About G Orthodontics and Yesenia Garcia, DMD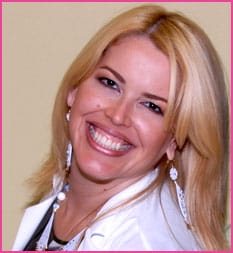 Before we can talk about G Orthodontics, we need to tell you about Yesenia Garcia, DMD. Dr. Garcia is a native of the beautiful island of Puerto Rico. She obtained her DMD degree at the University of Puerto Rico's School of Dentistry in San Juan, Puerto Rico. After becoming a general dentist, Dr. Garcia moved to Houston, TX, where she spent one year practicing general and family dentistry as well as restoring patients with advanced dental problems at the University of Texas, Houston Dental Branch's Advanced Education in General Dentistry program. She then went to Jacksonville, FL to pursue her dream of becoming an orthodontist. Dr. Garcia then completed two years of specialty training in orthodontics and dentofacial orthopedics at Jacksonville University, School of Orthodontics.
Dr. Garcia then decided to return to Pearland, to practice orthodontics. Trained in the latest techniques and leading-edge orthodontic technology, Dr. Garcia uses the most advanced materials to move teeth efficiently with less discomfort. She is also a certified Invisalign provider in Pearland and Houston.
Dr. Garcia is board-certified by the American Board of Orthodontics. She is also a member of the American Association of Orthodontists, American Dental Association, Texas Dental Association, Greater Houston Dental Society, Hispanic Dental Association, and Pearland Chamber of Commerce.
She has received numerous awards as a general dentist and an orthodontist. Dr. Garcia combines technical excellence with a compassionate personality that makes her patients feel comfortable during treatment. Dr. Garcia resides in Shadow Creek, Pearland with her husband and daughter. She is also fluent in Spanish. Dr. Garcia's passion is to help everyone have a gorgeous smile.
Reach Out to G Orthodontics Today
Dr. Garcia and her friendly team are ready to help you achieve your most gorgeous smile. From clear and metal braces to TMJ treatment to Invisalign, we provide the full spectrum of orthodontic care. To learn more about G Orthodontics or to set up a consultation, give our Houston office a call at 832-847-6749 or reach out to our Pearland office at 713-677-2258.