Covering dental costs does not have to be a struggle. Options like United Concordia dental insurance can help lessen the burden of paying for dental care. Through dental insurance, individuals can get the orthodontic treatments and preventative care they need for a healthy smile.
United Concordia Dental Insurance and Dental Care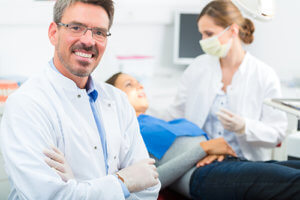 While some people avoid the dentist because of anxiety, one of the biggest reasons to skip regular visits is the cost. Individuals need to go to the dentist to stay healthy, but prices are always a concern. Through United Concordia dental insurance, you can find ways to maximize your coverage and limit your out-of-pocket costs for orthodontic treatments.
United Concordia dental insurance coverage works to cover the costs of different dental procedures and preventative care. The insurance company offers an online portal for clients to look at their claim history, benefits, and coverage options. Individuals can also print or request a dental identification card online.
The PPO plan with United Concordia dental insurance gives clients the option of seeing any dentist. Of course, costs will generally be lower if you use a network dentist. This plan typically has coinsurance costs for different services, but you can normally avoid coinsurance for preventative care. The plan has a deductible that you have to reach before it covers additional costs and a maximum coverage amount.
Meanwhile, the DHMO plan through United Concordia dental insurance focuses on preventative care. Members usually pay a copayment for non-preventative care. Unlike the PPO plan, this option does not have a maximum coverage amount or a deductible. You do have to visit a Concordia Plus dentist to get coverage and any referrals.
Another option for members is the iDental Discount plan. This is not actually dental insurance coverage. Instead, it gives you a discount when you use providers in the Concordia Advantage network. Rather than offer deductibles or maximum coverage amounts, this plan gives you a discount on your services.
How Does United Concordia Dental Insurance Coverage Work?
With United Concordia dental insurance, the member or their employer pays for the monthly insurance premium. Then, the insurer uses this premium to offset coverage for dentistry services. The amount of coverage depends on the type of plan and the plan's level. A more expensive plan will generally cover a higher percentage of treatment costs.
United Concordia dental insurance coverage generally offers lower out-of-pocket costs for network dentists. Members can still get referrals for other dentists or use out-of-network providers, but they may have to pay more. For expensive procedures, it is generally a good idea to talk to your dentist and insurance company beforehand to calculate an estimate for out-of-pocket costs.
Paying for Dental and Orthodontic Costs
Covering the cost of dental work and orthodontic treatments does not have to be difficult. Many insurance companies can help cover all or part of the costs. In addition, clients can often use financing options and payment plans to help with the cost.
Dental care is vital for your overall health. Poor dental hygiene can increase someone's chances of having a stroke or a heart attack. In addition, the right dental care can help you have a healthy, gorgeous smile. At a dentistry office, clients can discover options such as:
For a healthy smile that lasts a lifetime, children need comprehensive dental care early on in life. Whether you need braces or want your teeth whitened, G Orthodontics can help. To start enjoying a gorgeous smile today, call us at our dental office in Pearland at 713-677-2339. You can also reach our Houston office at 832-847-6749.